ACUPRESSURE & REFLEXOLOGY
M. Mayeenul Islam is a practicing Naturopath in Dhaka with special expertise in Acupressure, Reflexology and Ayurveda. Before entering the world of complementary and alternative medicine (CAM), he served Biman Bangladesh Airlines for 29 years and Bangladesh Red crescent Society for 2 years. Mr. Islam came across the marvell of the healing art of CAM in Singapore through a famous acupuncturist Dr. T. T. Ang. He has also attended several programs on Acupressure and Reflexology in Bangladesh, including the Certificate course in Acutherapy at Bangladesh Centre for Acutherapy, Continuing Medical Education (CME) at Bangladesh Acutherapy Foundation and training program on Reflexology at the BongozShwachikitshoPoribar (BSP). Mr. Islam also studied Ayurveda (Diploma) at Noor Majid Ayurvedic College, Dhaka, Bangladesh. Since 2014, he has been rendering services in the field of CAM as a Co-founder, Consultant and Trainer of Acureflex Bangladesh.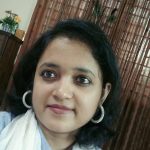 Syeda Shahida Sultana started her career in 2014 and has established herself as a promising Naturopath in Bangladesh with special expertise in Acupressure, Reflexology, Meditation and yogic postures. She is a registered associate member of the School of Natural Health and science (SNHS), UK. Ms. Sultana also serves CID, Bangladesh Police as a guest trainer on Naturopathy for the Forensic Training Institute and Cyber Training Centre, where she trained thousands of police officers. Ms. Sultana Studied Acupressure (Diploma) at SNHS, London, UK; Advanced Reflexology (Diploma) at Centre of Excellence, London, UK;  Naturopathy & Yogic Science (Bachelor) at Swami Vivekanand Subharti University, Meerut, India and Homeopathy (Diploma) at the Bangladesh Homeopathy Hospital and College, Dhaka, Bangladesh.
Ms. Sultana is also a Quantum Graduate (on meditation) and has successfully accomplished the transformational program titled "Shuddhadvaitam", on philosophy and science of yoga under Nithyananda University, Ujjaine, India. In her career, on behalf of Bongojo Swachikitsha Pariber (BSP) and Harmony , and also as an individual consultant, she has successfully handled numerous cases, including critical illness. As a Reflexology Trainer, Ms. Sultana supported development of a number of young individuals as professional Reflexology Therapists serving patients in different parts of the country. She has also transferred skills to many of her patients required for them to manage their health condition through application of Reflexology.
If you have any questions in mind, feel free to contact us