Our Team
Advisors - Health
Prof. Dr. Rashid-E-Mahbub
Dr. Rashid E Mahbub, Professor of Surgery, was born in 1943 and graduated (MBBS) from Dhaka Medical College in 1966. He completed his post-graduation in Surgery (FCPS) in 1974. He worked as Assistant Professor, Associate Professor and as Professor and Head of the Department of Surgery in different Medical College Hospitals under the GoB and retired as Pro Vice Chancellor of Bangabandhu Shiekh Mujib Medical University (BSMMU) in 2004. He was also the Professor and Dean, Faculty of Surgery of BSMMU and was appointed as UGC Professor after his retirement by Bangladesh University Grants Commission.
Dr. Rashid E Mahbub was elected as Fellow of the Royal College of Physicians and Surgeons (FRCP) Glasgow in 1999, Fellow of the College of Physicians and Surgeons (FCPS) of Pakistan in 1999.
He was an examiner of postgraduate examinations of Pakistan College of Physicians and Surgeons, Tribhuban University, Nepal and International Advisor to Royal College of Physicians and Surgeons, Glasgow, UK.
Dr. Rashid E Mahbub was the President of Bangladesh Medical Association (BMA) – the National organisation of the Doctors of Bangladesh and the President of the College of Physicians and Surgeons of Bangladesh. He was Chairman of the Ethical Committee, Bangladesh Medical Research Council.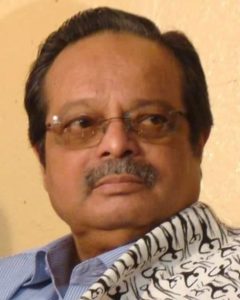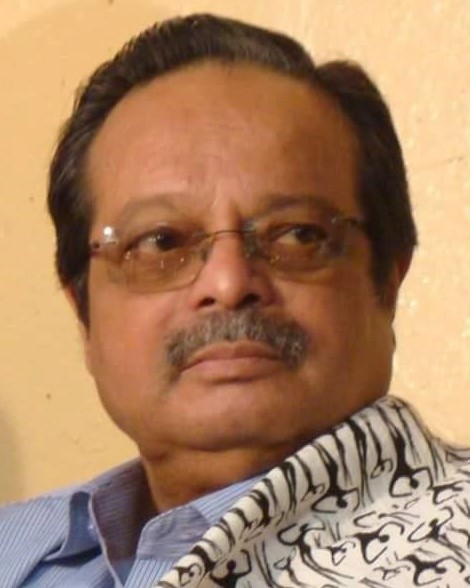 Prof. Dr. Subhagata Choudhury
Prof. Dr. Subhagata Choudhury (MBBS, M Phill, FCPS) is a renowned Medical Scientist, teacher, and writer, who pioneered health education in Bangla Medium and made the subject popular among the mass. He has authored 62 books and 60 medical research papers published in International and National Journals. The research works of Prof. Dr. Choudhury covers the fields of Biochemistry, Nutrition and Medical Education System. He was involved in medical research at many reputed institutes in the country and abroad, including the St Thomas' Hospital, London, UK. Dr. Choudhury contributed to promoting medical science through various scholarly events in several countries, including England, Germany, Singapore, Thailand, India, Pakistan, Malaysia and Bangladesh. Prof. Dr. Choudhury started his professional career in 1969 as the Assistant Surgeon on Super numery duty at Mitford Hospital Dhaka. Over the glorious professional career of 49 years, he served the top order medical institutes in Bangladesh. He was the Principal of Chittagong Medical College Hospital and the Director of Laboratory Services in BIRDEM. During the tenure, Prof. Dr. Choudhury was also engaged in teaching at the Institute of Postgraduate Medicine and Research (IPGMR)- the predecessor institution to BSMMU and Mymensingh Medical College Hospital. He is an honourable member of The New York Academy of Sciences. Prof. Dr. Shubhagata Choudhury has been awarded the prestigious Bangla Academy Award for Science, Science Fiction, and Ecology section in 2022.
Dr. Dilip Sarkar
Dr. Dilip Sarkar MD, FACS, D.litt (Yoga) is a renowned expert in the field of Yoga Therapy, who has combined his 55 years of experience in Western Medicine with his knowledge of Integrative Medicine. Personal experience and proficiency in the fields of Allopathy, Yoga Therapy, and Ayurveda helped Dr. Sarakar pioneering the successful integration of wisdom-based traditional system of healing from the East with the science-based medicine of the West. He is a retired Vascular Surgeon and is now a Certified Yoga Therapist and Certified Ayurvedic Yoga Therapist. Throughout his medical career, Dr. Sarkar held positions that included teaching, and he served as an Associate Professor of Surgery at Eastern Virginia Medical School and as Chairman of the Department of Surgery and Chief of Staff at Portsmouth General Hospital, USA.
Dr. Sarkar is an active member of several local and national healthcare boards in USA, including the American Heart Association, the National Ayurvedic Medical Association, and the International Association of Yoga Therapists. He is also a Fellow of the American College of Surgeons, the American Association of Integrative Medicine, and holds several certifications in Ayurvedic Medicine and Yoga Therapy. He continues to teach classes in Yoga Therapy, Ayurvedic Yoga Therapy, Ayurvedic Medicine, and Integrative Medicine, both within and outside of USA. In 2010, he started the first ACCME-approved CME course in the USA for physicians, "Yoga Therapy for Medical Professionals".
Dr. Sarkar has published a book and a DVD on Yoga Therapy, Ayurveda, and Western Medicine, which has been well received by the Yoga Therapy, Ayurveda, and Western Health Care community. He is the Chairman of the Center for Integrative Medicine and Yoga at the Taksha Institute in Hampton, Virginia. After a heart attack in 2001, Dr. Sarkar retired from his practice as a Vascular Surgeon and since then has devoted considerable time to the study of Ayurvedic medicine and Yoga Therapy in USA, India, and Bangladesh. He was awarded a Doctor of Letters degree in Yoga in 2019, and his book has been published in both India and the USA.
Dr. Halida Hanum Akhter
Dr. Halida Hanum Akhter is a reproductive health epidemiologist with over 30 years of national and international experience. She is a medical graduate and obtained Membership of College of Physician and Surgeon (MCPS) in OB/GYN, MPH and Dr.PH from Johns Hopkins University. Dr. Akhter has received an Outstanding JHU Alumni Award and is a member of the Dean's Alumni Council of the school. She received the Justus Liebig University's Developing Country Award in 1995 and the United Nation's Population Award in 2006 (Laureate in the Individual Category, 2006). Dr. Akhter currently is a faculty of the Center for Human Nutrition, Department of International Health, Johns Hopkins Bloomberg School of Public Health, Baltimore, Maryland.
Dr. Akhter was Founding Director of the Bangladesh Institute of Research for Promotion of Essential and Reproductive Health Technologies (BIRPERHT) for 16 years. She was Director General of the Family Planning Association of Bangladesh (FPAB), and founder of a grassroots-level organization (Society for Health Promotion Links) that trains women to become community maternity practitioners in rural Bangladesh. Dr. Akhter was the Chief of Party on the USAID-DFID NGO Health Service Delivery Project. She was also Senior Country Representative with Pathfinder International during 2013-18. As a Rockefeller Fellow, she served as Epidemic Intelligence Service Officer (EIS) at the Centers for Disease Control and Prevention (CDC), Atlanta, GA. Dr. Akhter has served as the Global Technical Lead for Reproductive Health and Family Planning at Management Sciences for Health during 2009-2012. Dr. Akhter has served over 20 years on many committees of WHO Geneva, International Medical Advisory Panel of IPPF London, steering committee on Alternate Business Model of Packard Foundation, and several others. She served in the Board of Directors of Family Health International and PATH and has participated in evaluations of large reproductive health programs of WHO/HRP, UNFPA, USAID, the Bill & Melinda Gates Foundation/IPPF, and the Ford Foundation.
Dr. Abu Jamil Faisel
Dr. Abu Jamil Faisel is a renowned public health expert and an expert in reproductive & sexual health of Bangladesh. He has 43+ years of diverse experience in SRHR rights, Women and maternal health, Family Planning and contraceptive use, and infectious diseases like TB and COVID-19. Dr. Faisel also works since 2004 as an adjunct faculty of the Population Sciences Department of Dhaka University, and in the MPH program of the State University of Bangladesh (SUB). Since 28 March 2020 he has been appointed as a Public Health Expert Advisor by MOHFW assigned to Sylhet Division on COVID-19. This includes 29 years in strategic program planning, management, and policy-making. He is currently a Member of the National Population Council headed by the Prime Minister and three national-level technical committees constituted by MOHFW including the CSO Focal Person of FP2030 in Bangladesh. He has been inducted into the Technical Committee for developing the country's commitments for FP 2030. As the Country Representative of EngenderHealth Bangladesh for 23 years, he steered and managed multi-donor-funded programs in Bangladesh. Dr. Abu Jamil Faisel completed his medical graduate (MBBS) with a Master's in Public Health from the USA and a Diploma in Personnel Management from Dhaka University.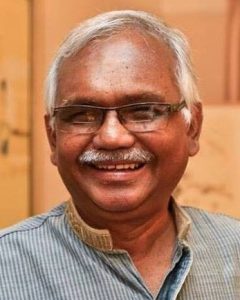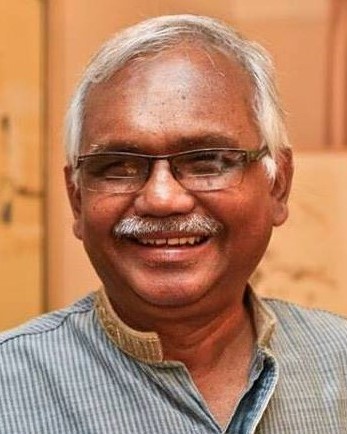 Dr. Mohammad Mushtuq Husain
Dr. Mohammad Mushtuq Husain MBBS (DMC), DAND (DU), MPhil(DU), PhD (Cambridge, UK) is a renowned public health expert in Bangladesh. He holds the position of the Advisor to Institute of Epidemiology Disease Control and Research-IEDCR (Sr Consultant, Public Health Emergency Preparedness & Response Planning-WBG). In his career, Dr. Hossain served IEDCR also as the Principal Scientific Officer & Head of Dept. of Medical Social Science. As a consultant, he also served the World Health Organization and the World Bank Group on Infodemic Management and Development of Infection Prevention & Control (IPC) guidelines.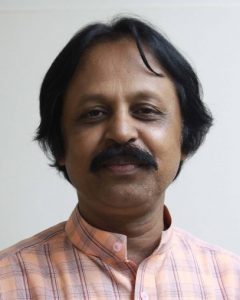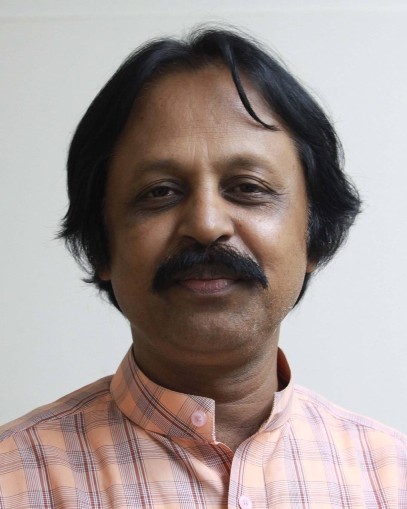 Dr. M H Choudhury Lelin
Dr. M H Choudhury Lelin, MBBS, MPH is a renowned Public Health Expert and Physician with special expertise in Internal Medicine and Preventive Medicine. He is a Life Member of Bangladesh Medical Association and Doctor's For Health and Environment.  His professional career started in 1985, and that includes employment under the GoB, overseas employment as a physician in Iran and private practice. Dr. Choudhury is the Founder Chairperson of Health and Hope Hospital, Dhaka, Bangladesh.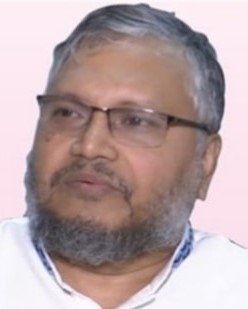 Prof. Dr. Habibullah Talukder
Prof. Dr. Habibullah Talukder, MBBS, MPH is the country's first cancer epidemiologist and preventive oncologist, Former Head of Cancer Epidemiology, National Institute of Cancer Research and Hospital, Dhaka. He has graduated from Mymensingh Medical College in 1989 and obtained MPH from NIPSOM under Dhaka University in 1995. Prof. Dr. Talukder was trained on cancer epidemiology and preventive oncology at Regional Cancer Centre, Kerala and Tata Memorial Centre, Mumbai (India); National Cancer Institute, Bangkok, Thailand and Aichi Cancer Centre, Nagoya, Japan.
His areas of expertise include cancer registry, cancer screening, Non-Communicable Disease (NCD) prevention, and tobacco control. He is a pioneer in breast and cervical cancer screening and awareness in Bangladesh. He organized the activities of the country's first hospital-based cancer registry at NICRH. Prof. Dr. Talukder Contributed to the development of national strategies and plans of action related to cancer, NCDs and tobacco control. He has published 13 articles in national & international journals.
Prof. Dr. Talukder is also the Founding Secretary General of Bangladesh Cancer Foundation, Founding Trustee of Community Oncology Centre Trust, Assistant Governor and Chairman of District Committee on Breast Cancer Awareness-RID 3281, and Country Representative of Asian Pacific Organization for Cancer Prevention (APOCP).
Dr. Helal Uddin Ahmed is a psychiatrist currently working as Associate Professor, Child Adolescent & Family Psychiatry, NIMH, Dhaka, Bangladesh. He completed MBBS from Chittagong Medical College in 1999, andcompleted MD (Psychiatry) from Bangabandhu Sheikh Mujib Medical University, Dhaka in 2011. Dr. Helal Uddin Ahmed received fellowship training on Child Psychiatry from 'Fondazione Child', Italy and trained on 'Autism and Neurodevelopmental Disabilities' from South Korea. He also received fellowship from Japanese Society of Psychiatry and Neurology (JSPN-Fellow) in 2010, Indo-Global Psychiatric Initiative Fellowship(IGPI Fellow) in 2011 and 'Y-Mind Fellowship' from Sao Paulo-Brazil in 2013.
Dr. Helal Uddin Ahmed worked as a temporary advisor of WHO-Bangladesh, in the field of mental health and substance abuse for a short tenure on 2012. Was the area coordinator in the Australasia region of Early Career Psychiatrists Council of WPA (World Psychiatric Association) from 2012 to 2014. He has over 70 publications as an author or co-author and presented 11 scientific papers in international conferences held inBangladesh, Argentina, Japan, South Korea, Indonesia, India, Brazil, Italy and Spain. Dr. Helal has more than300 popular writings on mental health issues, published in national daily and weekly newspapers. In 2013, he received "Prof. Hidayetul Islam Gold Medal Award" for research contribution and devotion in psychiatry, as a young psychiatrist of Bangladesh.
Dr. Shariq H. Khan is working as Head of the Department & Associate Prof. (in charge) of Unani Medicine and Acupuncture treatment Specialist at Government Unani-Ayurvedic Medical College and Hospital. He is a veteran and pioneer in Unani and Acupuncture interventions in Bangladesh, working for over 35 years in Alternative treatment methods. He has been the Chairman of different professional BUMS examination committees, University of Dhaka since 1999.

Dr. Shariq H Khan completed his Diploma in Unani Medicine and Surgery in 1986, his Diploma in Acupuncture in 1990, and his Bachelor in Unani Medicine and Surgery in 2001. He joined government service as a lecturer in the Ministry of Health and Family Welfare, Government of the Peoples Republic of Bangladesh in 1992. Dr. Khan received numerous training in various disciplines of treatment methods in Bangladesh, Pakistan, India, China, South Korea and many other countries. He attended and presented several papers at conferences in the country and abroad. His several articles and research papers have been published in different journals.
Dr. Md. Nazmul Huda is working as Senior Lecturer and Head of Department, Panchakarma Unit (Bio-Purificatory Therapy), Government Unani and Ayurvedic Medical College and Hospital, Section 13, Mirpur, Dhaka 1221, Bangladesh. He is an expert member to formulate Bangladesh Ayurveda Pharmacopeia, Ayurvedic Treatment Guideline, Bangladesh. He was also involved in the Courses and Studies Committee on Unani and Ayurvedic Courses, University of Dhaka.  
Dr. Huda obtained  Bachelor of Ayurvedic and Surgery (BAMS) degree under the University of Dhaka, Bangladesh, also completed MD in Ayurvedic Medicine under DSR Rajasthan Ayurveda University, India through ICCR scholarship by Indian Government and was awarded PhD degree in Ayurvedic Pharmacy, under the University of Rajshahi, Bangladesh. He has more than 17 years of experience in the field of Ayurveda in teaching, patients care management, research and development at home and abroad. His specialized areas in Internal Ayurvedic Medicine, Panchakarma and Clinical research. He attended in many national and international seminars, presented papers, and published more scientific papers in national and internationally reputed journals. He has active participation in various social activities.