Our Team
Advisors - Development
Aroma Dutta
Aroma Dutta is a prominent social and women rights activist from Bangladesh. She currently serves as a member of the National Parliament of Bangladesh. Dutta is recognized for her commitment to social justice, equality for all, and women empowerment, making her a highly respected figure in the country. She has been actively involved in initiatives aimed at empowering women, children, and indigenous minority communities, ensuring their access to fundamental rights, such as education, healthcare, and employment. 
Her work in promoting human rights has earned Dutta numerous awards and accolades, including the "Nari Shakti Puruskar" from the Government of India in 2009, the "Bangabandhu Award for Human Rights" in 2012, the "Women's Leadership Award" in 2013, and the highest state Award "Begum Rokeya Padak" for her contribution in women empowerment.
Dutta is actively involved in various initiatives to promote social justice, equality, and sustainable development. She is a member of several human rights organizations and has spoken at international forums on the issues facing women and children in Bangladesh. Dutta also served as a member of the National Human Rights Commission of Bangladesh.
Monjun Naher
Ms. Monjun Naher is a Social Scientist and Development Activist who is a pioneer in the Fields of Policy Advocacy, Gender and Women Development, and Social Accountability. She has accomplished my Master's degree on sociology from University of Dhaka. Later accomplished another Master's degree in development studies (major in gender and policy) from Bath University, UK. In her long working career, Ms. Nahar took the responsibilities of serving prominent national Development Organizations such as BRAC, PROSHIKA, and PRIP Trust. Her development work enlists a wide range of national and international organizations like- JOHN HOPKINS University, IPPF, UNDP-CHTDF, project of Asian Development Bank, Aga Khan Foundation (AKF), Affiliated Network for Social Accountability, South Asia Region (ANSA-SAR) Manusher Jonno Foundation (MJF) TDH, Netherland, Nari Pakkha and different Government Ministries.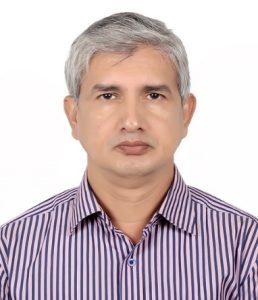 Pulak Raha
Mr. Pulak Raha is the CEO of TEAM Associates, has been working in the field of Development communication, Advocacy, Behavior Change Communication and Social Mobilization for 28 Years. He worked with UNICEF Bangladesh Country office for 16 years as Communication for Development specialist. Mr. Rahawas the focal person of Meena Communication Initiative (MCI) for the last 12 years. He worked as team leader for the development of 10 animation films on ASRH, prevention Child mirage and gender diversity funded by UNFPA. He also worked with UNWOMEN for organizing violence against women program in Bangladesh. He worked as Lead consultant for Edmond de Monde ( Edm),Bangladesh for the adopting the WHO Counseling manual on MNH &CH  in Bangladesh with Support from DGHS, DGFP, WHO, EH, Edm, SCI, and national NGOs. Mr. Raha in his long working period, produced 6 TV Dramas and one advocacy documentary on Autism issue and maintaining Interactive Popular theatre Network with 170 Theatre groups from 64 districts and Journalist forum network from 64 Press Clubs of Bangladesh. He has 6 publications on Drama, Communication and Training facilitation.