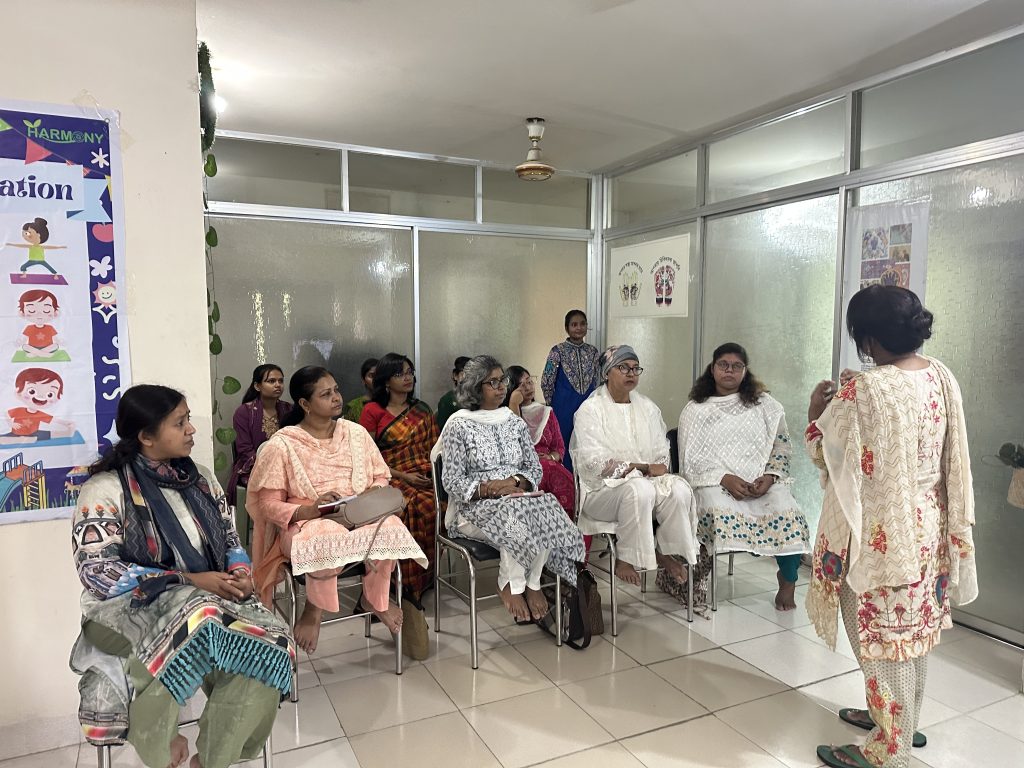 Today, 25th October 2023, marks a significant milestone for Harmony's ongoing "Embracing Early Detection and Holistic Measures Countering Breast Cancer project". We are pleased to announce the successful completion of a Training of Facilitators (ToF) session focused on the techniques of self-examination for early detection of breast cancer. This session was conducted in valuable collaboration with Cancer Care Community, Bangladesh—a survivor's platform—whose members participated in and enriched the training.
Launched in October 2023, the project has already garnered critical attention for its rights-based, action-oriented approach. It primarily targets marginalized women, aiming to equip them with the knowledge and tools necessary for enhancing resilience against breast cancer. The program encompasses several key components: raising awareness of the cancer management pathway, imparting skills for early detection through self-examination, and transfer of expertise in the self-application of holistic health measures such as yoga, reflexology, and lifestyle modifications.
The primary objective of today's ToF session was to build the competence of facilitators and volunteers who are instrumental in broadening the reach of this vital project. The session was inaugurated by Mr. Amitabha Bhattacharjee, the Chief Executive of Harmony. The event was further enriched by the insightful speeches from esteemed advisors of Harmony, including Dr. Halida Hanum Akhter, Faculty, Department of International Health at Johns Hopkins Bloomberg School of Public Health, Baltimore, Maryland; and Dr. Abu Jamil Faisel, President-elect of the Public Health Association of Bangladesh (PHAB).