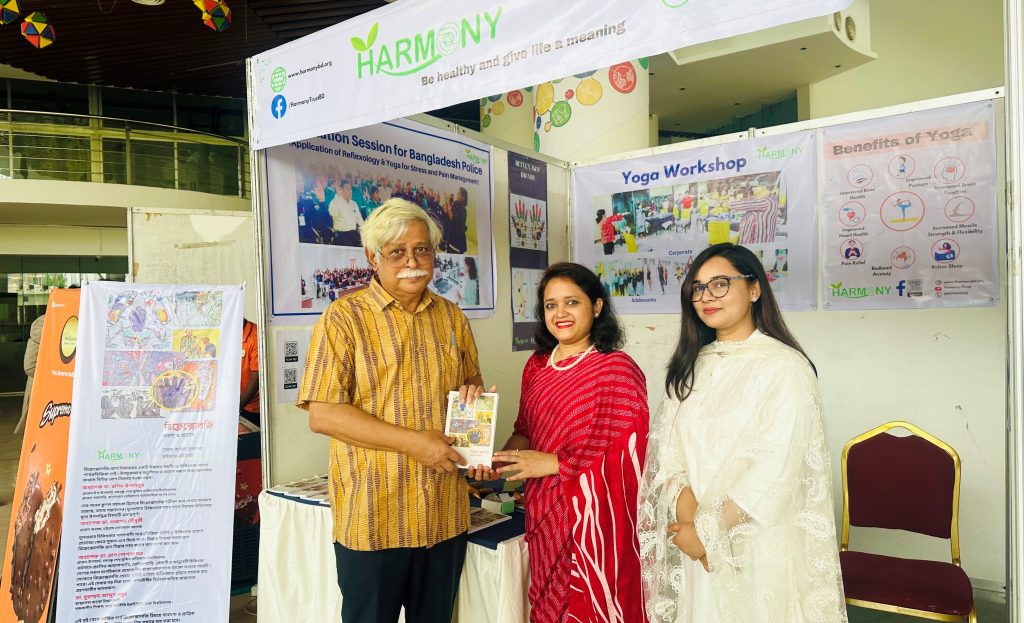 Harmony participated in the WHO Simulation 2023 held on April 28th and 29th at Daffodil International University Campus in Savar, Dhaka. The event was organized by the Bangladesh Medical Student Society (BMSS), and Harmony was their proud partner.
The Harmony stall at the event received significant attention from attendees, including medical students from different institutes, teachers and students of Daffodil University, medical and public health professionals, and eminent civil society leaders. The visitors appreciated the success and work of Harmony in promoting natural healing techniques.
The stall featured a range of natural healing products and services that Harmony provides. The attendees were impressed by the potential of Harmony's natural healing techniques in promoting physical and mental well-being. The Harmony team provided demonstrations and informative sessions to the visitors, highlighting the benefits of natural healing techniques and how they can be integrated into their daily lives.
Participation in the WHO Simulation 2023 was an excellent opportunity for Harmony to showcase its commitment to promoting Naturopathy. The event was a success, and we look forward to continued collaborations with strategic entities like BMSS to promote Naturopathy in Bangladesh and beyond