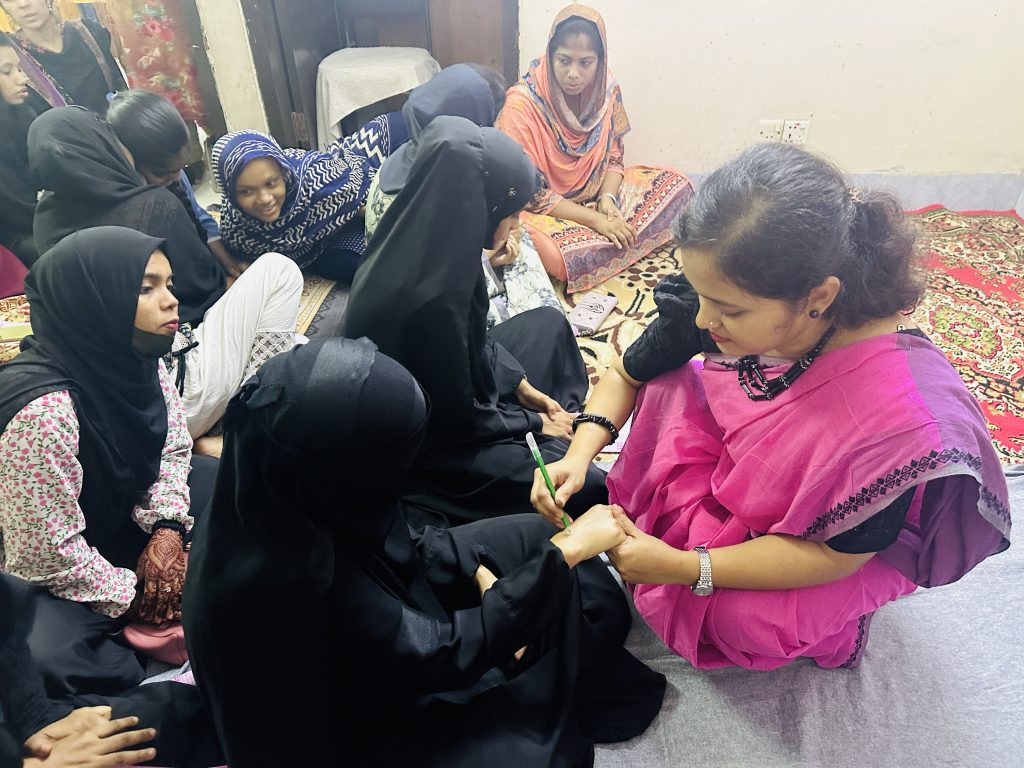 Harmony, in collaboration with Safety and Rights Society and Council of Minorities, recently organized workshops on the 27th and 28th of October focusing on empowering marginalized urban women with essential knowledge and skills for combating breast cancer. The events were specifically tailored for RMG workers residing in Dhaka Uddyan, Mohammadpur, and young women from the Urdu-speaking community living in Geneva Camp, Mohammadpur.
Utilizing a standardized module, the workshops successfully met their objective of educating participants on critical aspects of managing breast cancer. Among the topics covered were the significance of early detection through self-examination, and holistic health measures such as yoga and reflexology. The sessions also delved into lifestyle adjustments that could bolster resilience against this life threatening disease.
With the number of breast cancer cases on the rise in Bangladesh, Harmony Trust has crafted this project adopting a rights-based approach to health. The aim is to equip women, especially those employed in sectors like construction, textile, tannery, and leather, and living in vulnerable conditions, with vital information and skills for early cancer detection and comprehensive care.
This initiative is aligned with Harmony Trust's overarching mission to promote health and well-being for all, with a particular focus on vulnerable groups within the urban population. The workshops mark a significant step in empowering these marginalized women to take active measures for their health, thus contributing to Harmony's broader vision of fostering a healthier, better-informed community.