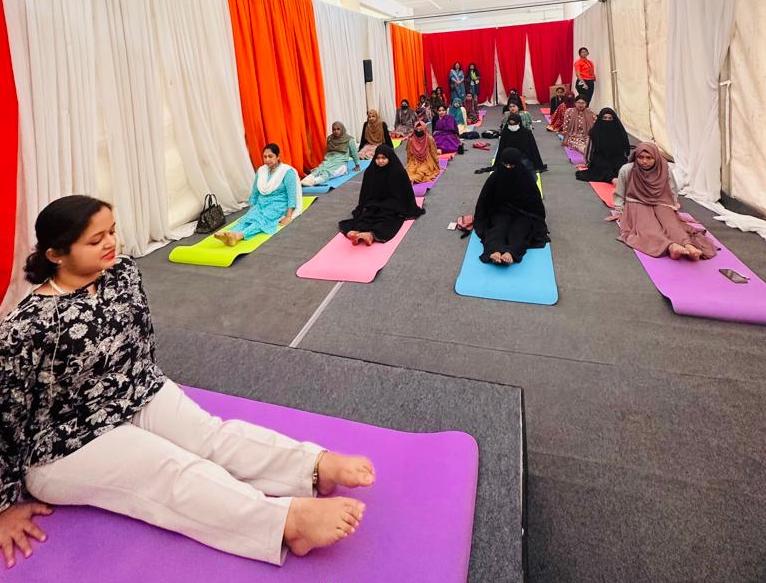 Team Harmony recently introduced the benefits of Yoga to women at the 'Women of the World Festival Bangladesh 2023' held at the Bangladesh Shilpokola Academy on the 24th and 25th of February.
The sessions focused on the application of Yoga for stress management, which is a common issue faced by many women in today's fast-paced world. The team aimed to introduce the participants to various techniques and postures that can help manage stress and promote overall well-being.
The 'Women of the World Festival Bangladesh 2023' was organized by the British Council, Mongol Deep Foundation, and CCD Bangladesh in collaboration with the WOW Foundation, UK. The event aimed to celebrate and empower women from all walks of life, providing a platform to discuss and showcase their achievements, challenges, and aspirations.
Team Harmony's Yoga sessions received a great response from the participants who found the techniques and postures to be beneficial for their physical and mental health. The team hopes to continue such initiatives in the future, promoting holistic wellness and helping individuals lead a better and healthier life.