Harmony is a private voluntary organization established under the Trust Act of 1882. A Board of Trustees governs Harmony and it aims to promote healthy lives and well-being for all through application of the principles and methods of Naturopathy. Health is the focus of the operations of Harmony, and consequently, it also deals with other cross cutting thematic issues including food safety, conservation of natural environment & biodiversity and tolerance & peace. Harmony commits to serve the entire population of the country with a preference to the urban population, particularly to those representing the vulnerable groups.
Learning for Care Program (LCP)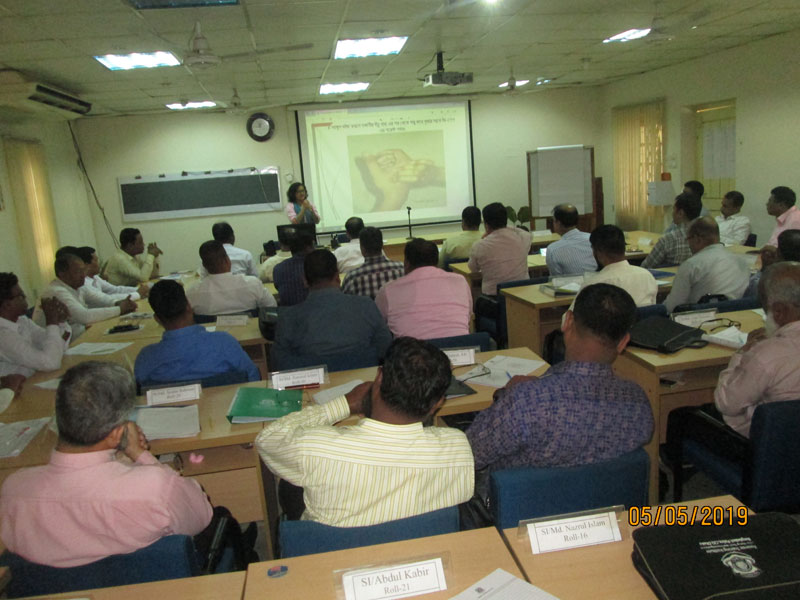 Our Learning for Care Program (LCP) offers health education & training to transfer the knowledge and skills that are required for the participants to maintain and/or recover desired health conditions. The program encompasses both short and long term courses on life style modification, nutrition science and traditional healing methods (i.e. Yoga, Reflexology and Phyto-therapy ). Courses are designed and managed to meet special requirements of people from different groups in terms of age, sex and types of Non Communicable Diseases. With support from relevant institutions, organizations and individuals involved in our network, LCP also makes processed herbs, food supplements, tools and IEC materials available for participants at an affordable cost– that allows self-treatment of diseases.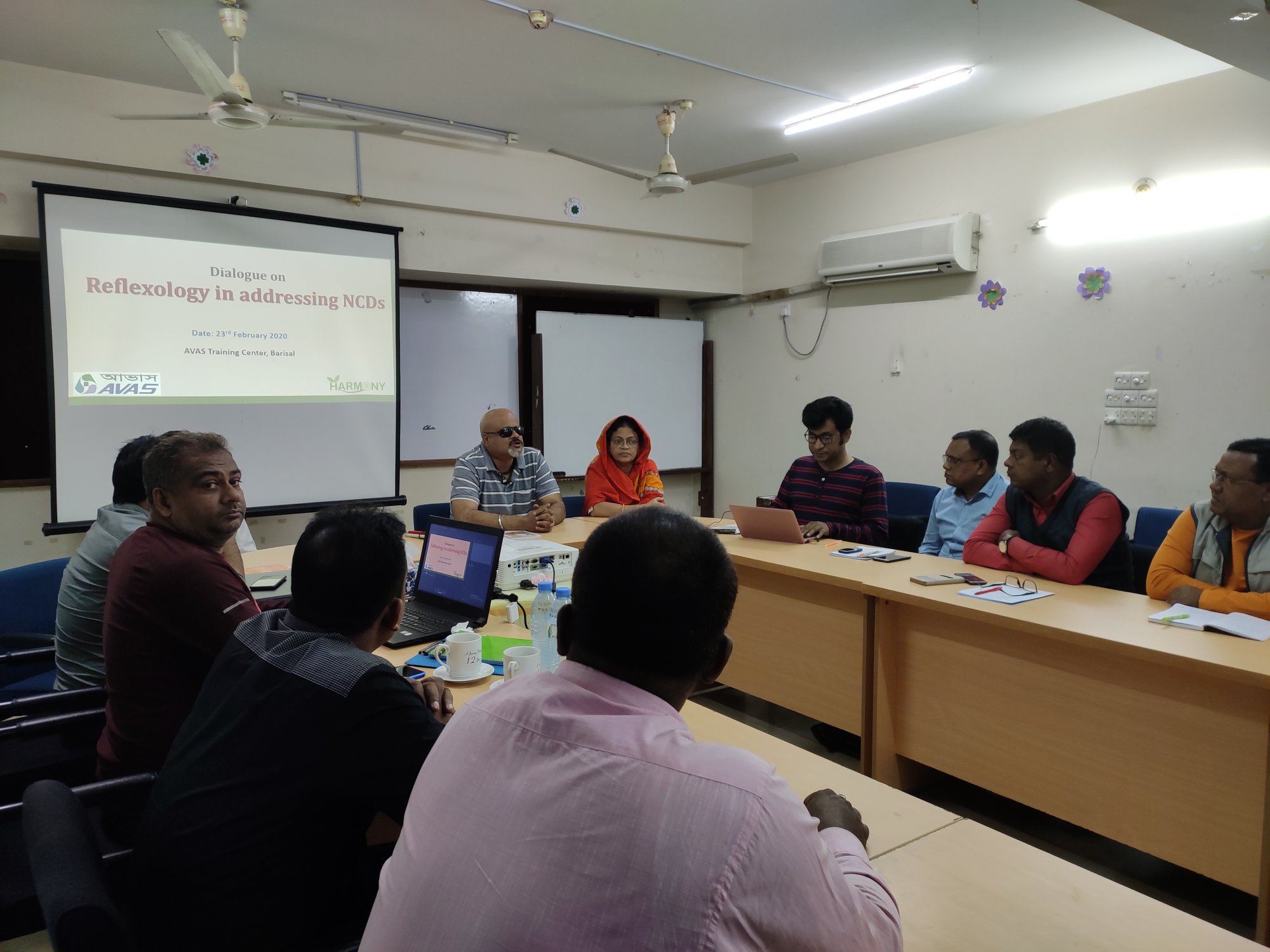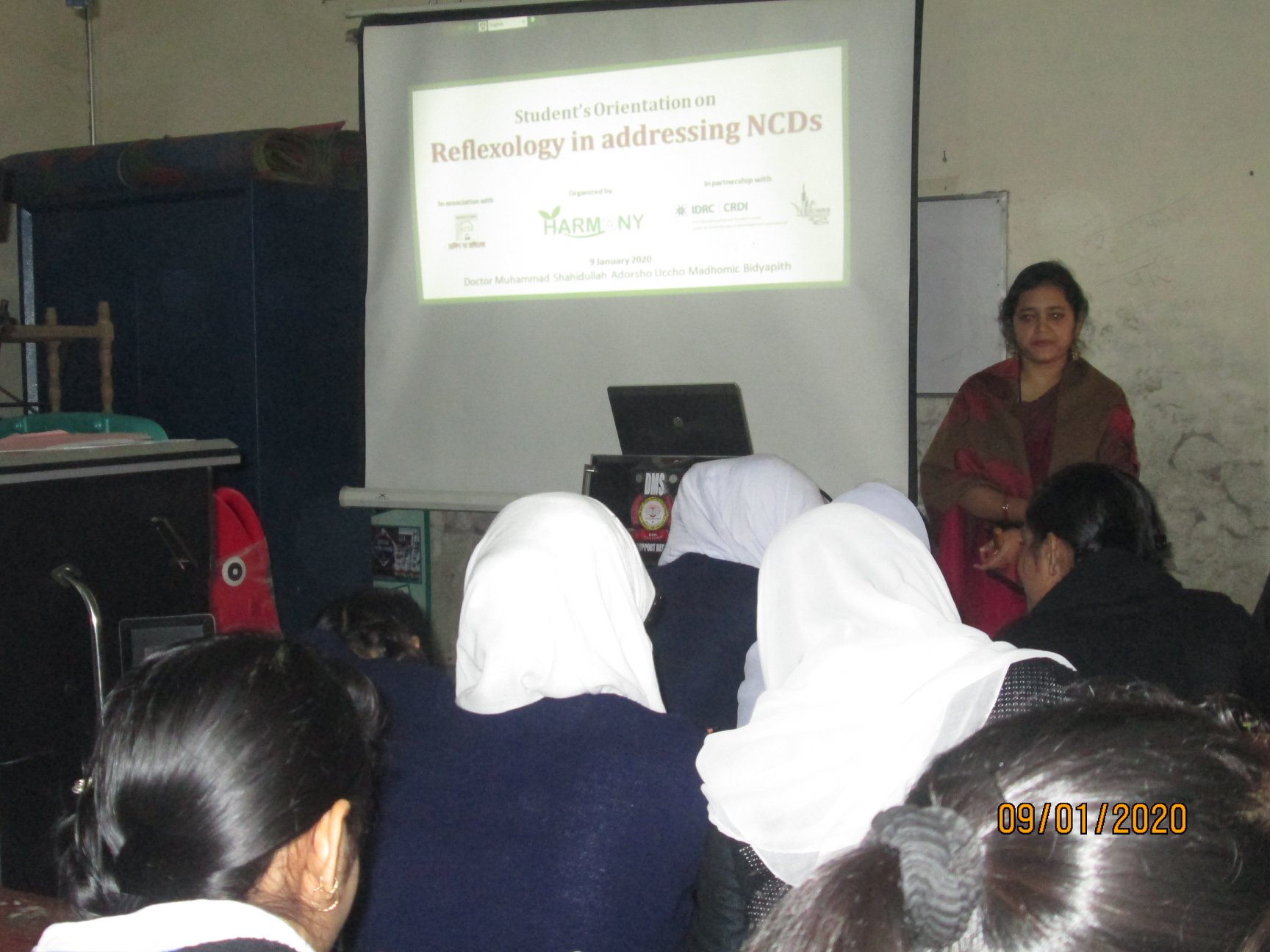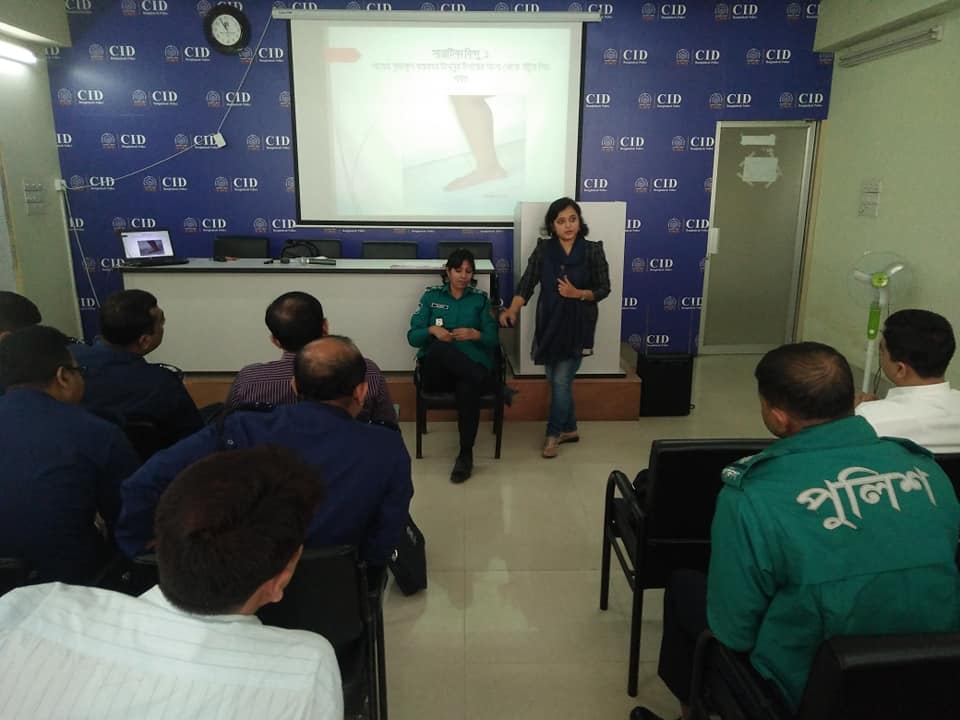 Disease Management Support Program (DMSP)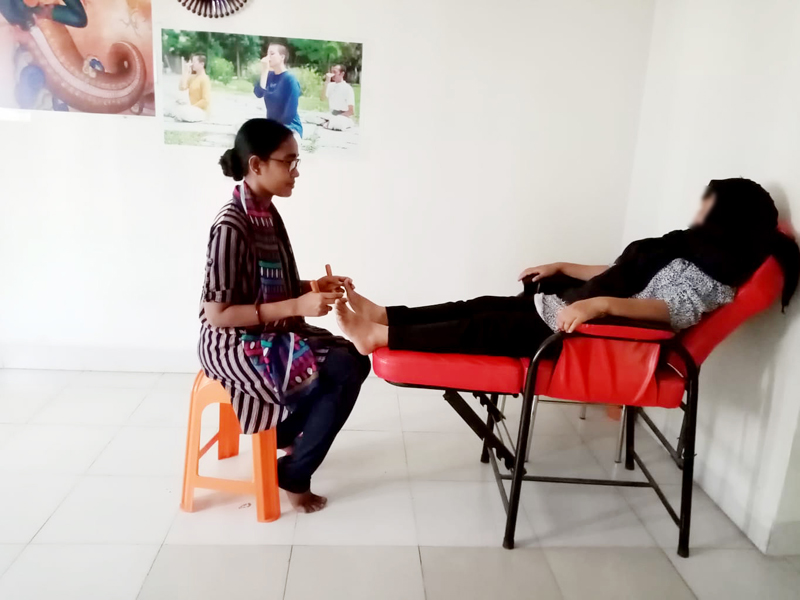 Disease Management Support Program (DMSP) offers both Therapeutic and Alternative Medical Care services to the persons suffering from diseases, including critical illness. Home-based and center-based therapeutic services (i.e., Acu-Therapy, Physiotherapy, phytotherapy, Reflexology Therapy and Yoga Therapy) are available for the clients.  Alternative Medical Care Services (i.e. Ayurveda, Homeopathy and Unani) are provided from the center to the persons with critical illness, or, in emergency. For promoting application of alternative medicine, DMSP develops and nurtures "Community of Practice" in Bangladesh, among the professionals in the fields of Therapeutic and Alternative Medical Care and supports establishment of membership based organizations among those professionals. For the same reason, the program also maintains meaningful networking at global, regional and national levels, with the institutions and organizations offering the same services.
Shining Dusk Program (SDP) aims at increasing access of the elderly persons to naturopathic health care that enables them to maintain or regain desired health condition and to prevent or delay the onset of illness. The program offers the elderly persons with consultation and counselling support by the experts, accompanied by therapeutic service (at home) through expert caregivers. It also mobilizes family and community support and self-help, so that the senior citizens remain integrated in the society and can continue sharing their knowledge and skills with younger generations. SDP facilitates middle-aged persons in planning for a healthy and successful aging that enables them to be prepared for cherishing 'the old age' with independence, participation, care and self-fulfillment.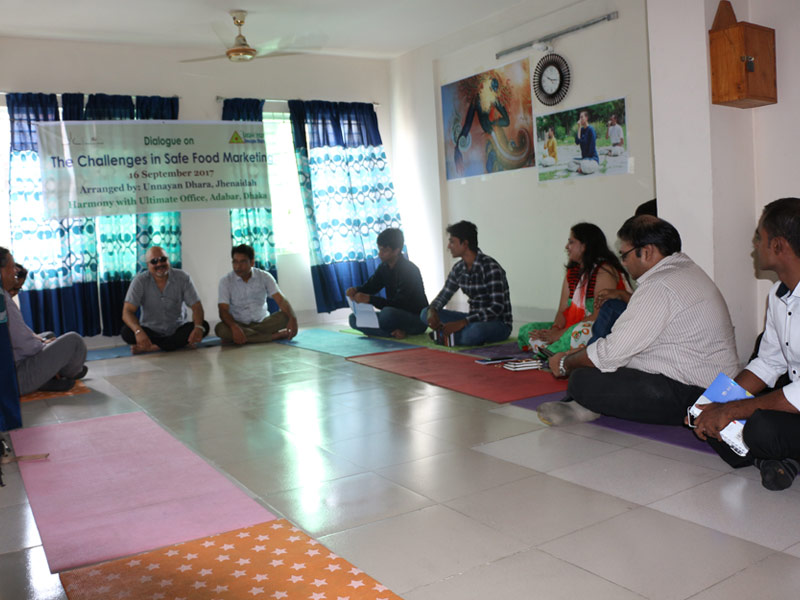 Safe Food for Life Program (SFLP)
The Safe Food for Life Program (SFLP) aims at increasing people's consumption of safe food. The program has two prongs i.e. value chain management and awareness raising. SFLP develops and promotes environmentally responsible and socially just models of production, storage and marketing of safe food. Among the consumers, the program operates awareness raising initiatives, so that people becomes motivated for intake of safe food that are appropriate to the needs and health condition of the individual/s. SFLP also strengthens capacities of the organized entities engaged in protection and promotion of consumer's interests, in terms of food safety. Besides, the program maintains meaningful networking at global, regional and national levels, with institutions, organizations and individuals who have mandates for strengthening supply and/or demand of safe food.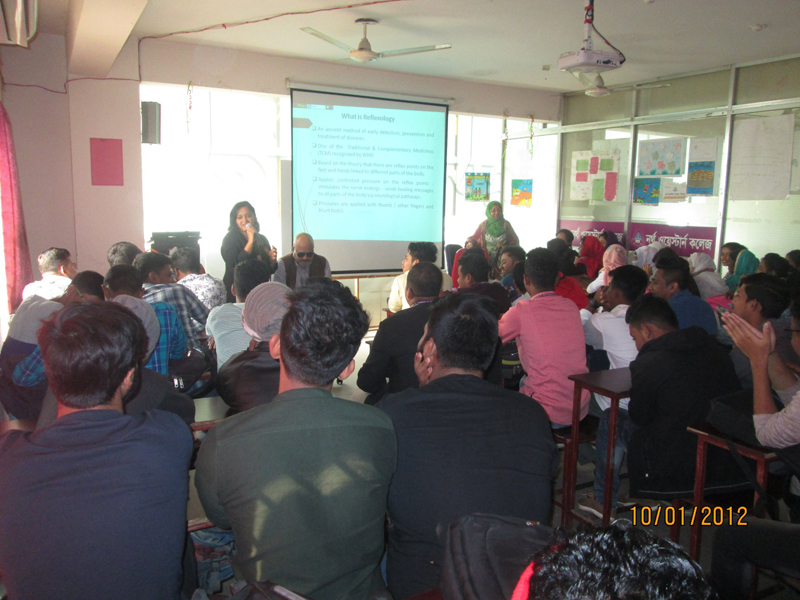 Building Bridges Program (BBP)
The Building Bridges Program (BBP) promotes Tolerance & Peace by facilitating lasting behavior change in children and youths, so that they accept differences of viewpoints with respect. The program also involves the families, peer groups, communities and the larger society. BBP encourages establishment of common values and norms among the communities, who have been segregated on the basis of their ethnic, religious, social, political and sexual identities. Media campaign, cultural events, peace education and interfaith dialogues are the main components of BBP. The program also maintains meaningful networking at global, regional and national levels, with institutions, organizations and individuals who have mandates for promotion of tolerance and peace.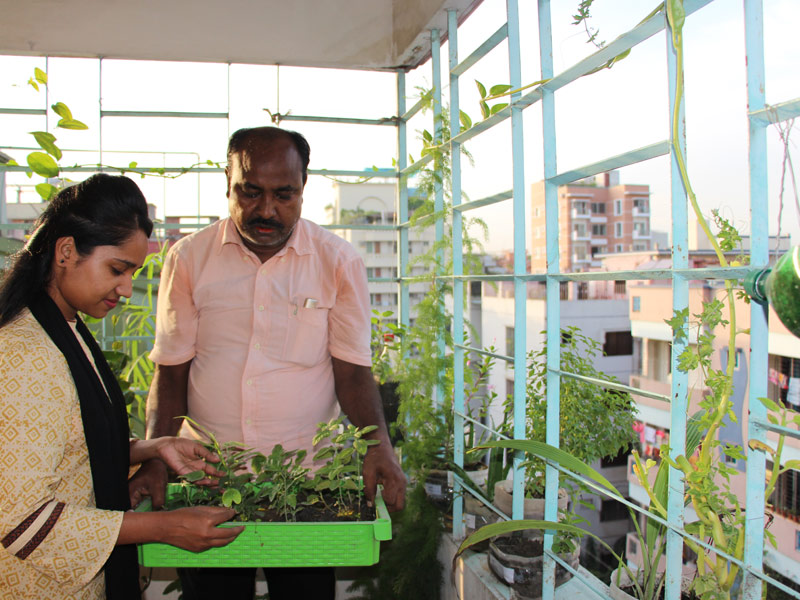 Green Habitat Program (GHP)
Our Green Habitat Program (GHP) aims at improving human well-being through promotion of natural environment in urban areas. The program offers environmental education that motivates the citizens to adopt good practices, confront different types of environmental pollution (i.e. Air, Water, Soil, Noise, Industrial and Light pollution), and to challenge disruption of environmental damages. To support this, GHP develops and promotes home-based and community-based models of environmental conservation, promotion and management of biodiversity, and waste management—particularly, in urban areas.  The program also facilitates multi-stakeholder engagement in setting (considering local environmental issues, socio-cultural norms and believes, and resource availability) city specific motivational factors to support policy makers in securing incorporation of human dimension into local conservation efforts.
Call:
+8801714-105035
Address:
Harmony
Flat 7A, 6th Floor, House # 560, Road # 08,
Baitul Aman Housing Society, Adabor, Dhaka 1207