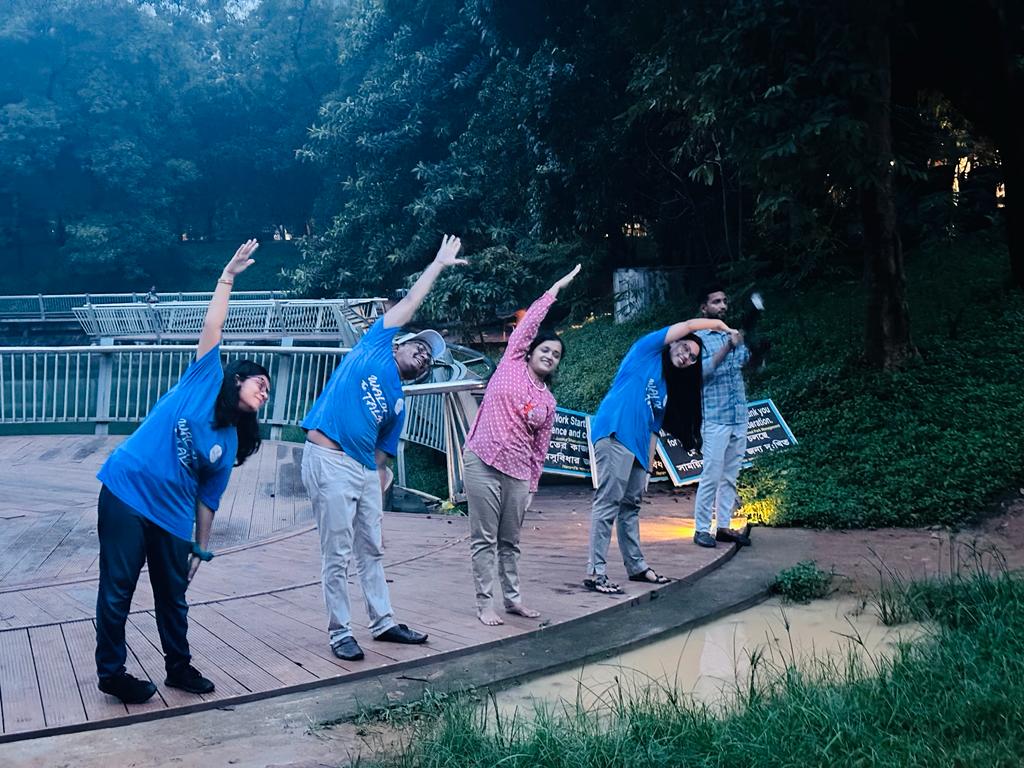 Team Harmony successfully facilitated a Yoga session for the 'WALK THE TALK' event at Justice Shahabuddin Ahmed Park in Dhaka, attended by over 500 participants. As the official academic partner, Harmony Trust collaborated with the Bangladesh Medical Students' Society (BMSS) in commemorating this WHO initiative in Bangladesh on 13th August, 2023.
The event, marked by the presence of Chief Guest Md. Atiqul Islam, Mayor, Dhaka North City Corporation, and Guest of Honour Dr. Bardan Jung Rana, WHO representative, aimed to highlight the benefits of physical activity and promote healthier lifestyles. Aligned with WHO's 75th anniversary, the Yoga session emphasized the importance of universal health and partnership.
Facilitated by reputed Yoga teacher SS Sultana, the head of Harmony's health program, the Yoga session brought together the UN family, medical students, doctors, health professionals, government representatives, and various social strata, reinforcing Harmony's commitment to popularize Yoga for health and well-being.