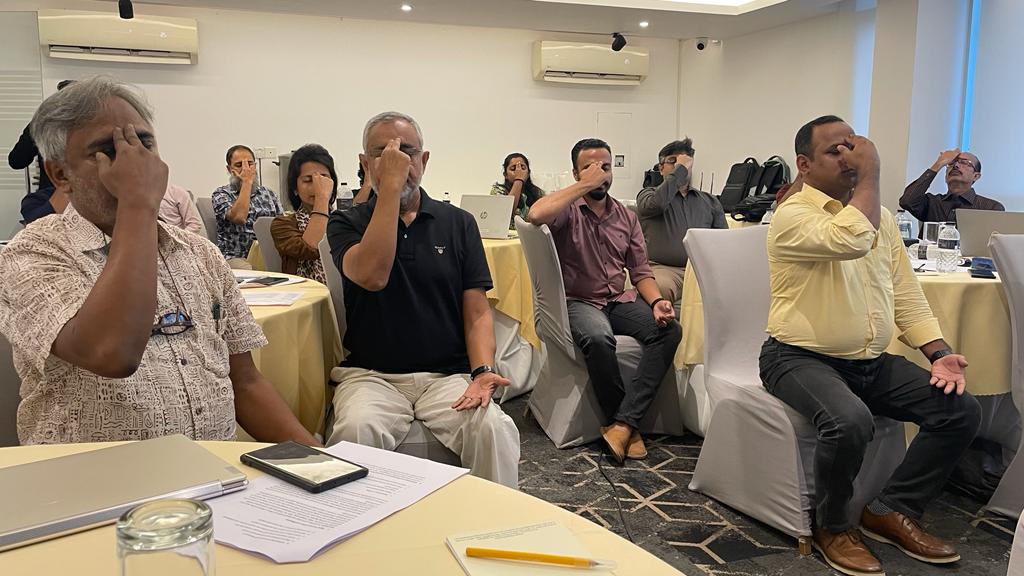 On the 21st of August, Team Harmony had the esteemed privilege of facilitating a workshop focused on "Yoga for Stress Management." This event was a vital part of the Strategic Planning Retreat organized by the reputed Development organization, CNRS.
The workshop was held at Hotel Golden Tulip in Banani, Dhaka, and was attended by the senior and mid-level management team of CNRS. The event exemplified Harmony's commitment to promoting healthy lives and well-being for all, by applying the principles and methods of Naturopathy.
The session provided attendees with insights into the powerful stress-relieving techniques of yoga, aligning with Harmony's mission to deal with cross-cutting thematic issues including mental health, conservation of the nature, and promotion of peace and tolerance.