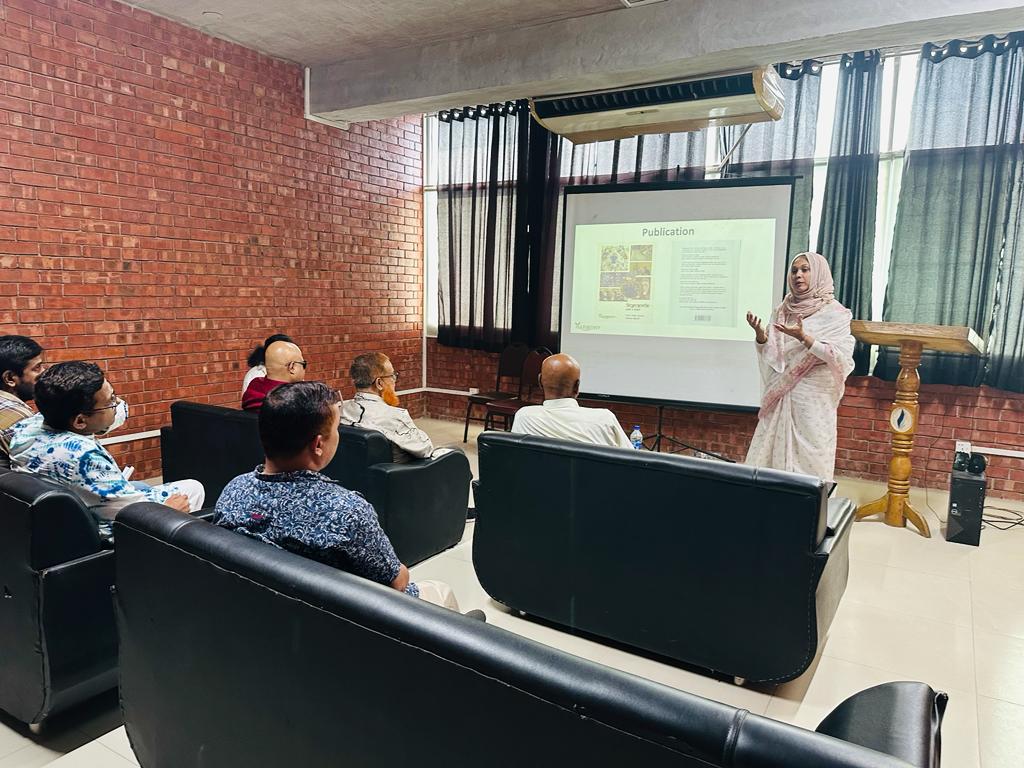 On August 19, 2023, Harmony Trust and Northern University Bangladesh (NUB) marked a significant milestone in their strategic partnership established in April 2023. An ideation workshop was organized by the Healthcare Program Team of Harmony and the Department of Public Health of NUB, featuring prominent academic leaders and key decision makers.
The event was graced by the esteemed presence of Professor Dr. Anwar Hossain, Vice-Chancellor, Prof. Nazrul Islam, PhD, Pro-Vice Chancellor, other senior officials including the Registrar, and heads and coordinators of all the nine departments of NUB. Mr. Amitabha Bhattacharjee, the Founder and Chief Executive Officer of Harmony Trust, also honored the event with his participation.
A unique demonstration of Yoga & Reflexology by Team Harmony offered insightful perspectives into the methods' potential in improving the public health scenario in the country. This was followed by an open discussion to explore collaboration scopes and determine future priorities in areas such as academic programs, research, sensitization, and advocacy.
This landmark event has not only showcased the synergies between Harmony Trust and NUB but also resonated with the shared vision of a healthier nation. The partnership epitomizes a commitment to fostering innovative health practices, enriching academic research, and advancing advocacy aligned with global standards.
Together, Harmony Trust and NUB are poised to make a difference, contributing to the betterment of public health in alignment with national and international policies and goals.