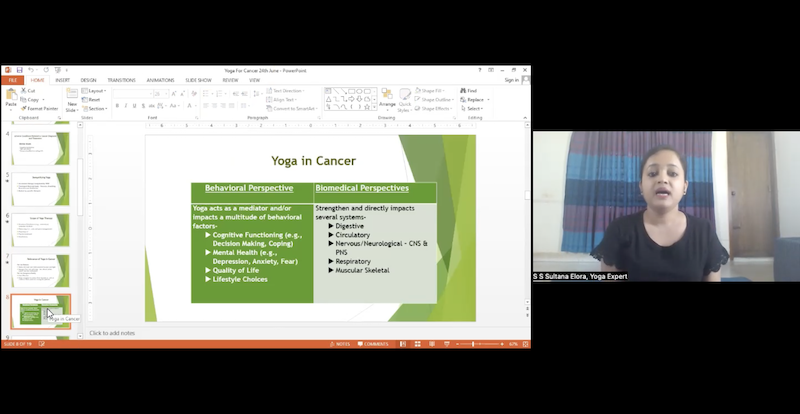 The workshop helped both the cancer victims and survivors and the oncologists and caregivers to understand the yogic approach and techniques of cancer management. For the first time in the country, the leading personalities from the mainstream took the opportunity to learn about the potential of Yoga in curative and/or palliative care of cancer as a complementary healthcare technique.
The virtual workshop was a part of the month-long celebration of the International Day of Yoga 2022. The event was organized jointly by Harmony Trust and Community Oncology Centre.
Prof. Dr. Habibullah Talukder, Head of Cancer Epidemiology, National Institute of Cancer Research and Hospital, Bangladesh presided over the workshop. Syeda Shahida Sultana, Coordinator of HCP, Harmony performed as the Yoga Expert.